Investing Made Easy
Choose your own $0 trades or let us automate your investment portfolios. Easy options for any investor, regardless of previous investing experience.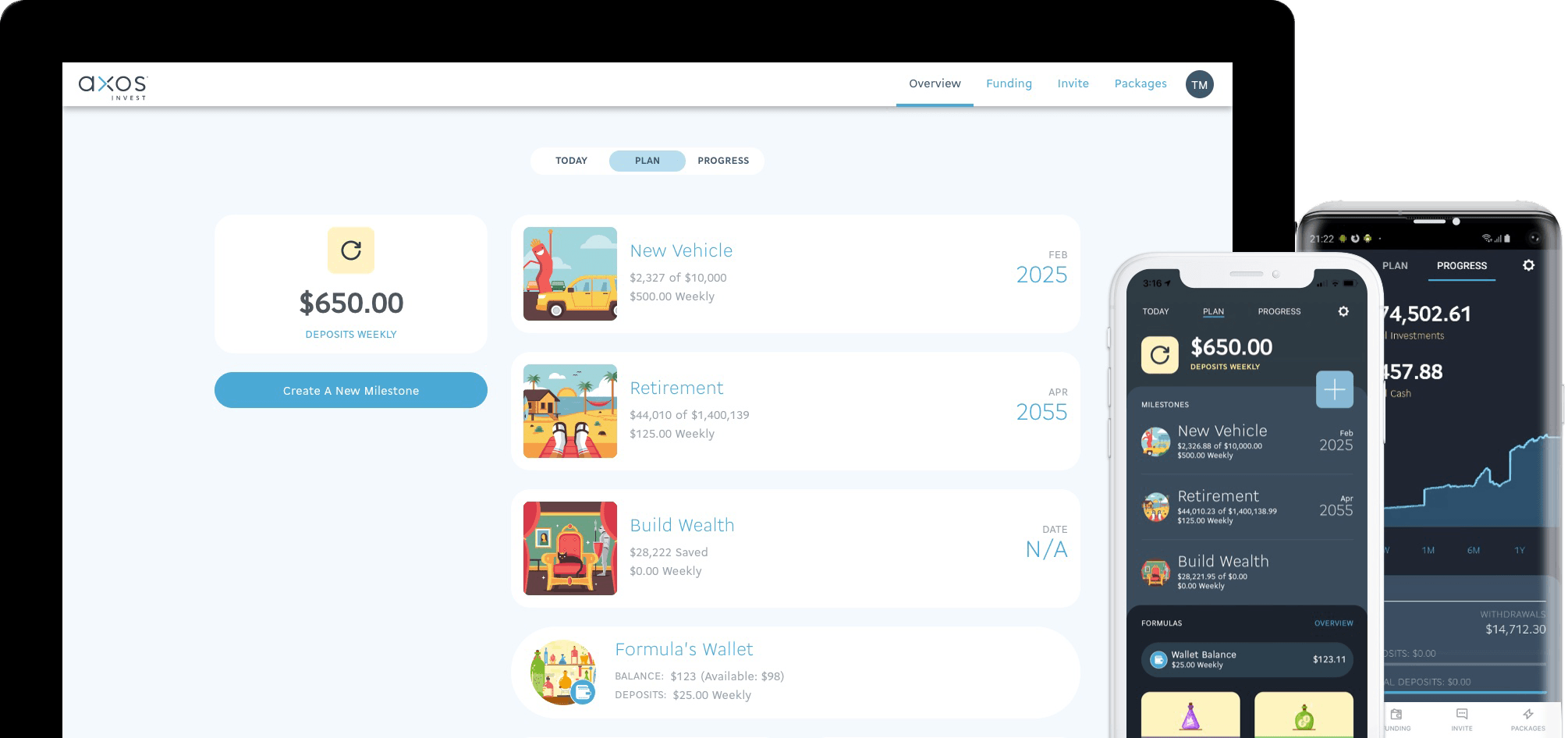 Empowering your investment style
With Axos Invest, you can invest your way toward anything from retirement to a jet ski.
Managed Portfolios
More than just a robo-advisor, Managed Portfolios help you invest towards financial goals.
Automatic investment portfolios based on your risk tolerance
Ideal for the beginning or hands-off investor
No investment management, trading, or portfolio rebalancing fees
Setup an account in less than 10 minutes
Recognized as a Best Robo for Performance at a Low Cost by Backend Benchmarking™
Self-Directed Trading
Choose your own adventure with our Self-Directed Trading
Easy to use platform
Execute the trades you want to place
Access to Real-Time Research and Market Data
Wide range of stocks, ETFS and options
$0 trades
Axos Invest Managed Portfolios were recognized by Backend Benchmarking™ in the Winter 2020 Edition of The Robo Report™ and The Robo Ranking™.
Bank-Level Security
We make sure you're protected
Cutting out the fat doesn't mean cutting back on security. Your personal information is fully encrypted, securely stored, and protected by our state-of-the-art technology. Axos Invest is a member of the Securities Investor Protection Corporation (SIPC), which covers clients up to $500,000, including a maximum of $250,000 for cash claims. Please note the SIPC does not cover a client's investment losses due to market volatility. Learn more on the SIPC.